5 Reasons to Join
1. A membership creates quality leads for you and your business.
2. Members learn to be better public speakers.
3. NetworkCR is a family and members are loyal to one another.
4. Our members have a reliable source of business professionals to recommend to clients, family and friends.
5. NetworkCR stimulates the "Feel Good Factor" - the feeling we get when we help another achieve success.
Member Benefits
Network, build your business, share business tips, give & receive business leads, meet one-on-one meetings, build relationships, and gain new business skills. By participating and being active in NetworkCR activities, you will gain this and more!!
Meet & Refer NetworkCR Members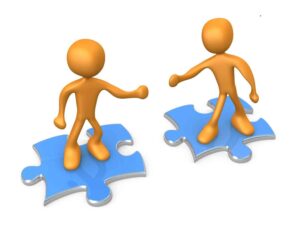 Credit Card Processing/Merchant Processing
Dean Sturtz
240 33rd Avenue; Suite A-2
Cedar Rapids, Iowa 52404
Cell 319-432-5112
https://themerchantadvisorllc.com
Financial Planner                                              


Craig Adamson RMA, CRC, CRPS, PRP
TrueWealth Stewardship
PO Box 885
888 10th Street, Suite 101
Marion, IA 52302
319-373-4124
craig.adamson@truewealthstewardship.com
http://truewealthstewardship.com
Board Member, Secretary
Cosmetics/Skin Care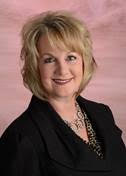 Michelle Foley
Independent Sales Director Mary Kay, Inc.
The Pink Office
3100 Blue Ridge Ct NE
Cedar Rapids, IA 52402
319-431-7723
michelle@mkdreamz.org
http://marykay.com/mfoley
Founding Member, Board member, Social Chair
Auto Dealer                                          


Dave Wright, Owner
Dave Wright Nissan Subaru
1900 51st Street NE
Cedar Rapids, IA 52402
319-393-0642
Davidwright36@qwestoffice.net
www.davewrightauto.com
Event Venue – The Kernels                         


Scott Wilson, Assistant General Manager
CR Kernels Professional Baseball Team
950 Rockford Road SW
Cedar Rapids, IA 52404
319-896-7612
swilson@kernels.com
Personal/Commercial Insurance               

Mandy Ferrante
Bouslog Insurance
360 7th Avenue
Marion, IA 52302
319-377-7321
mandy@bouslog.com
http://www.bouslog.com
Residential Real Estate                   


Brooke Zrudsky, Realtor, Secretary Founding Chapter
Zrudsky Group, Iowa Realty
777 10th Street
Marion, IA 52302
319-899-2565
brookezrudsky@iowarealty.com
http://www.brookezrudsky@iowarealty.com
Founding Member
Real Estate/Business Attorney
Sharayah D. Owens
Ackley, Kopecky & Kingery, LLP
4056 Glass Road NE
Cedar Rapids Iowa 52402
319-393-9090
sowens@akklaw.com
www.akklaw.com
Mortgage
Amber Matson
Green State Credit Union
716 A Ave NE
Cedar Rapids, IA 52401
319-730-3217
ambermaston@greenstate.org
http://www.greenstate.com/ambermatson
Banker
Lori Armstrong
Hills Bank
3610 Williams BLVD SW
Cedar Rapids, IA
319-631-8891
Lori-Armstong@hillsbank.com
Vice President
Commercial Banking/Lender
AJ Wygle
Collins Community Credit Union
319-395-6460
awygle@collinscu.org
Photography
Jay Young
www.classicphotoCR.com
www.cedarrapidsweddingphotography.com
Jay.Young@ClassicPhotoCR.com
319-573-8897
Veterinary Chiropractor / Acupuncturist     


Dr. Christine Woodford, DVM
Veterinary Integrative Performance Services
500 West Main Street
Robins, IA 52328
319-241-0530
christinewoodford@gmail.com
Founding Member
Promotional Items                     


Brett Devore
Cutting Edge Embroidery
319-283-4009
sales@cutedgeemb.com
www.cutedgeemb.com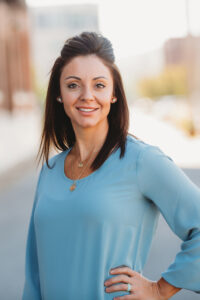 Chiropractor/President                                     
Dr Amanda O'Sullivan
Chiropractic Clinic of Iowa
214 BlairsFerry Rd NE
Cedar Rapids, IA
319-378-1515
http://www.chiropracticclinicofiowa.com
Mindset/Life Coach
Sheri Zevenbergen
The Dash Mindset
sheriz@thedashmindset.com
www.thedashmindset.com
Lawn Care & Snow Removal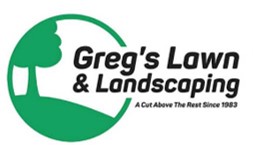 Nick Scharf
Greg's Lawn Care
319-540-4899
NickS@GregsLawn.com
www.GregsLawn.com
Contractor/Roofing/Siding
Recon Roofing and Construction
Colten Jourdan
925 Marthas Way Hiawatha, IA
319-389-2276
Coulten@reconroof.com
Social Chair